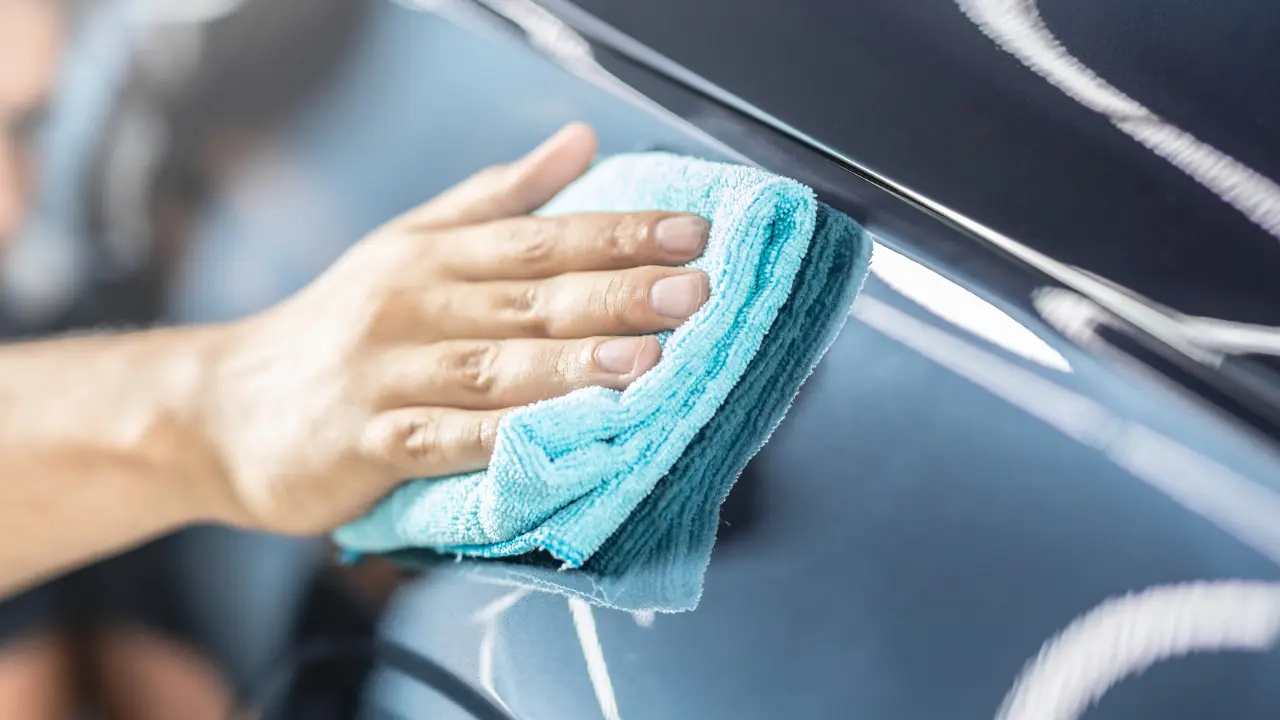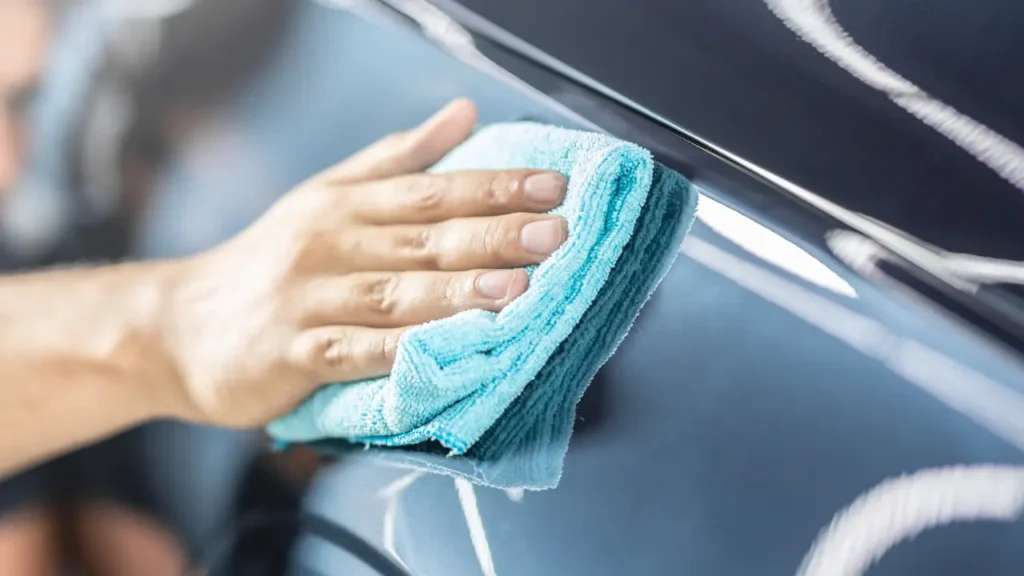 With regular wax usage, there comes a time when you have to look for ways how to remove wax from car paint as the wax coat deteriorates after some time, and the leftover traces affect the finish.
The car wax residue/leftover wax also traps contaminants that prevent the car wax to bond properly to your car paint.
You need a treatment formulated specifically, containing degreasing and cleaning properties — My top pick is the Garage Therapy Decon Shampoo.
If procuring one is an issue, you can always rely on Adam's strip car wash shampoo to remove car wax.
However, these products will only work for simple carnauba wax or those with a relatively shorter life span.
If you have an old layer of high-quality wax, or a new layer of car wax that you want gone, you can resort to the complete guide as follows.
Why Wax Removal is Essential?
Most people overlook the importance of wax removal, which would lead to an inconsistent finish of their paint job.
The old wax buildup can interfere with the bonding of your sealant and fresh wax & polish.
A smooth surface without any residue is essential for detailing, hence wax removal becomes an important part of your detailing process.
For a proper finish with mind-blowing results, it's necessary to remove the old wax buildup.
If you were to apply fresh wax on an old dried-up, degraded wax, achieving that water beading won't be possible.
Since the surface will have lots of rough patches that allow the water to stay there, leading to watermarks, and causing damage to the clear coat. 
To ensure that your clear coat stays intact and the exterior shine is maintained, it's important to remove the wax on regular bases.
Materials Required to Remove Wax
There are a couple of things you need for the effective removal of wax from your car exterior.
I have highlighted the essentials and some good-to-have products that can facilitate the removal process. 
Preparation for Wax Removal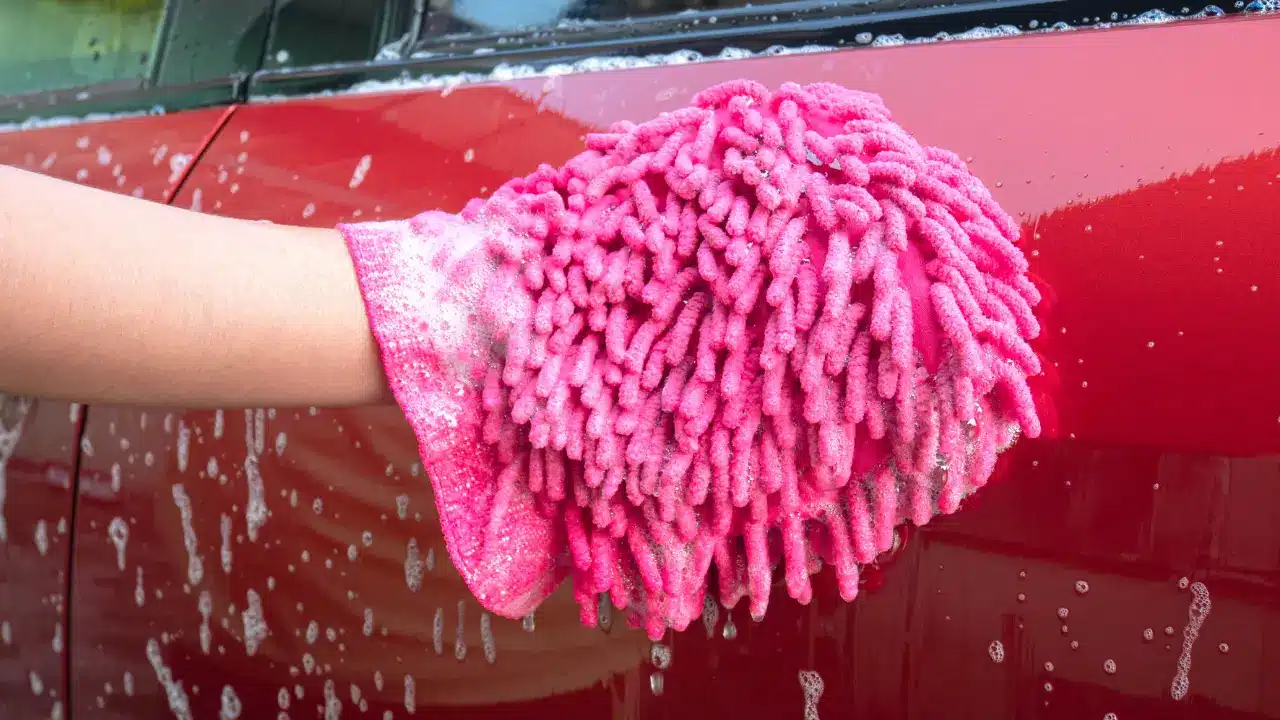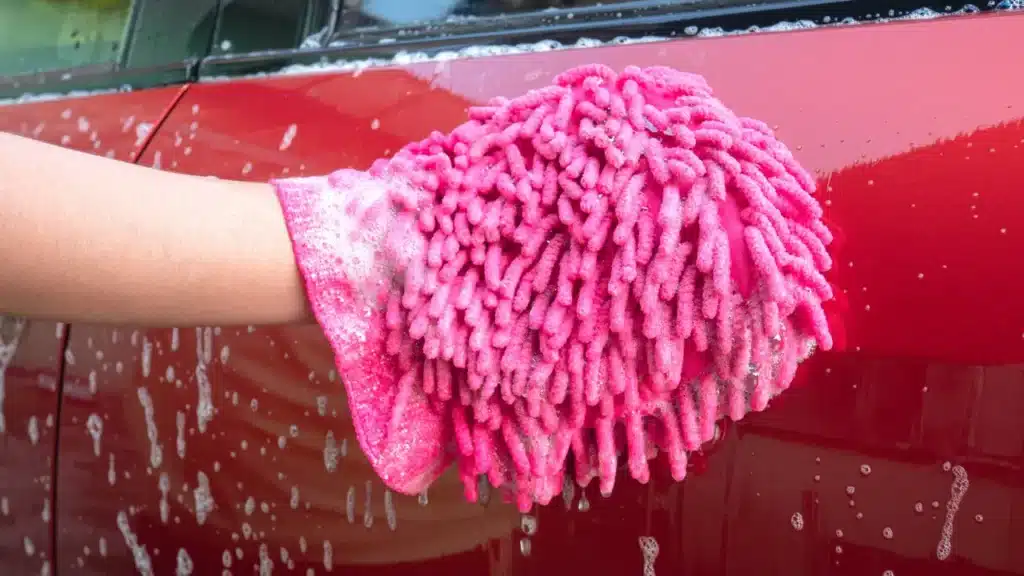 It's best to have your car washed properly before moving on to the wax removal process.
Washing with surface cleaners itself will remove up to 50% of the wax from your car, and the rest will be removed after following the steps given below.
Ensure that the surface is clean and dry without any dirt or grime visible on the paint. Use a wash mitt and wipe down the whole vehicle ensuring no bird droppings are left on the car.
Methods for Removing Wax from a Car
From commercial wax-removing methods to your simple home remedies, I have covered all of them.
In the following methods, you will learn how to remove wax from car with ease.
Method 1: Using a Commercial Wax Remover
The most effective wax removal can only be achieved by the true and tested industrial methods, and in this case, the Custom shop restoration KW901 is the go-to choice. 
We use the apply and wipe method here for this product.
Apply the product according to the given instructions.
Wipe the wet cloth on the surface to remove the wax.
Remove it with a clean dry microfiber cloth.
Method 2: Using Isopropyl Alcohol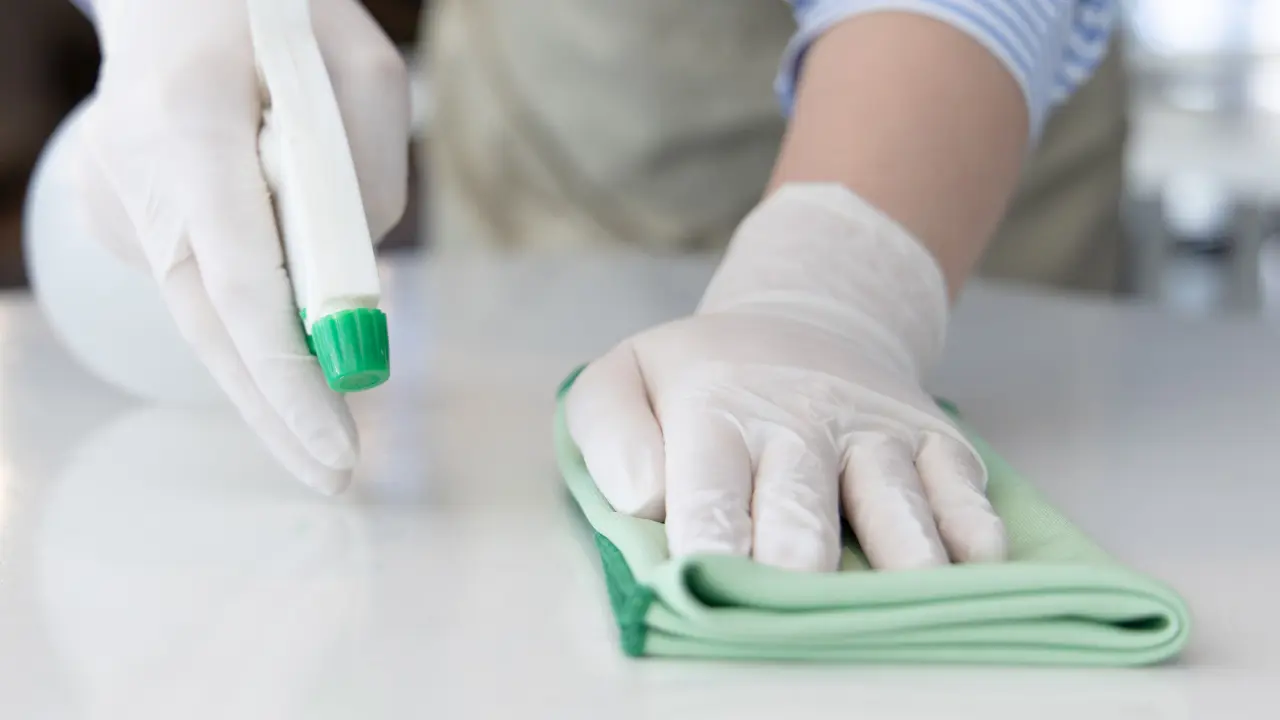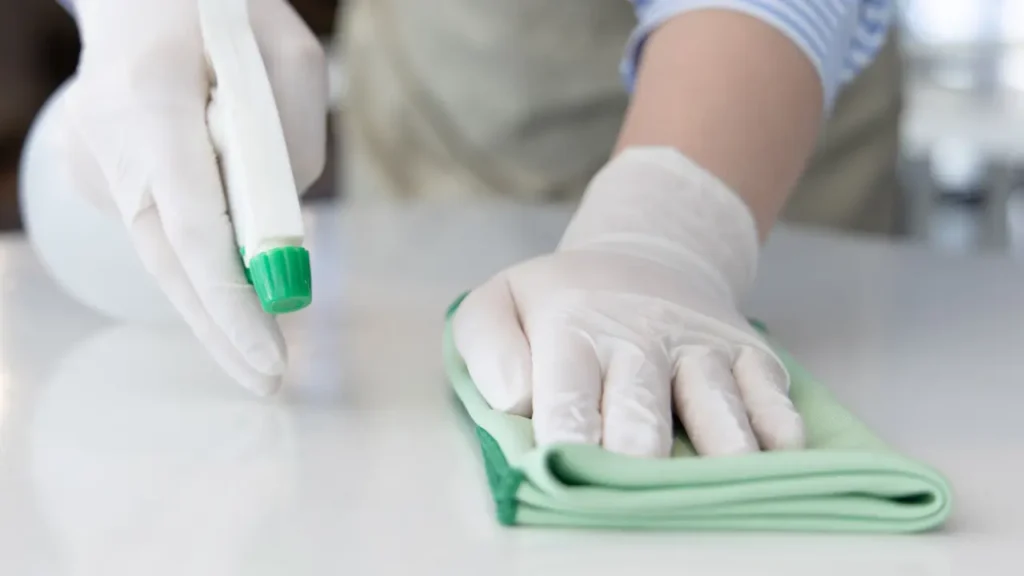 You can use isopropyl alcohol/rubbing alcohol for removing the wax. However, ensure not to exceed 15% isopropyl alcohol lest you may end up damaging the paint on your car.
Spray the 15% isopropyl alcohol solution onto the panels and wipe it down with a clean microfiber. 
If you have a higher concentration solution of isopropyl alcohol, mix it with water in such a way that the end concentration would not exceed 15%.
It's best to apply it a couple of times instead of using high concentration once and ending up regretting later.
This method can remove most waxes and other elements that accumulate on the painted surfaces.
However, it might not be able to remove some high-quality wax or sealant from the vehicle paint.
Method 3: Using Vinegar and Water Mixture
Similar to isopropyl alcohol, a mixture of vinegar and water can help remove the wax from your paint job.
You can use a 50/50 mixture of water and vinegar on the surface.
Spray the liquid directly on the surface or adequately on the microfiber towel.
Do this for all the panels and repeat this process as necessary.
Wipe it with a clean dry microfiber cloth to dry the surface and do the water test.
If the water test shows that water is still sliding without slowing down, you might still have some wax left over, repeat the process of applying the mixture until you see the water showing resistance while flowing down.
This method can remove heavy dirt from your vehicle while providing shine as well. However, this might not be the best course of action if you have a ceramic coating on top.
Method 4: Using a Clay Bar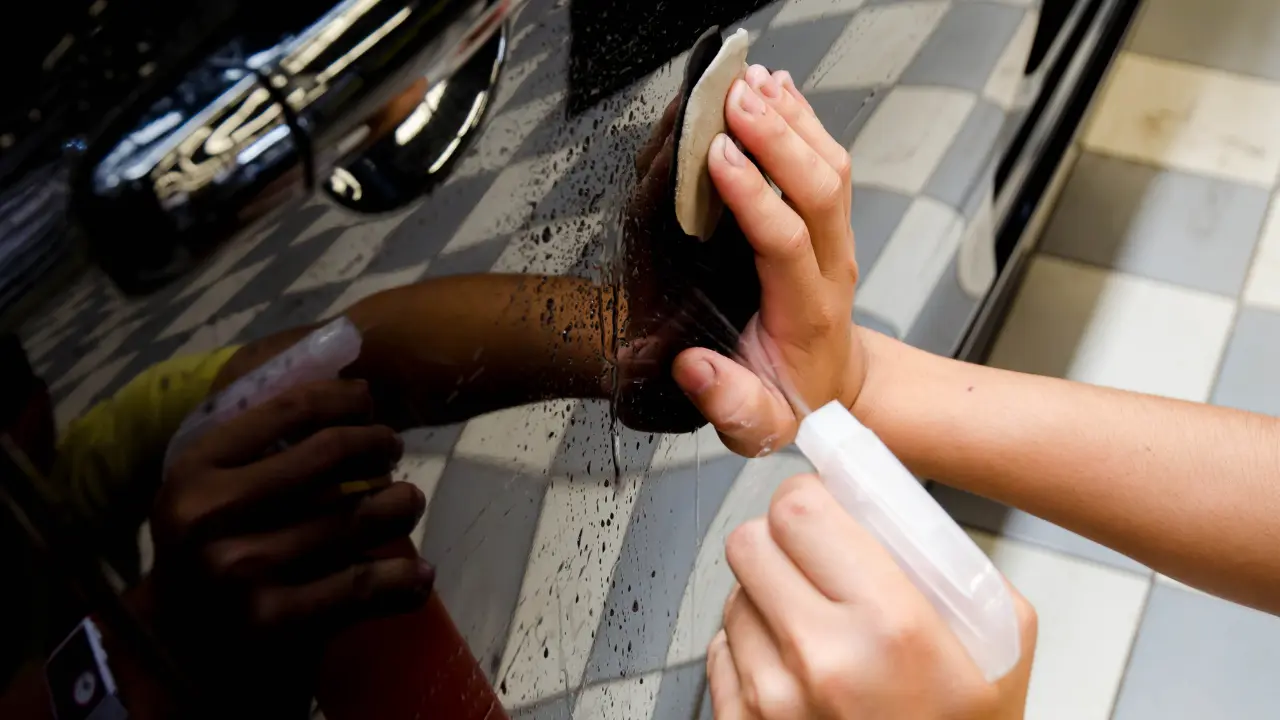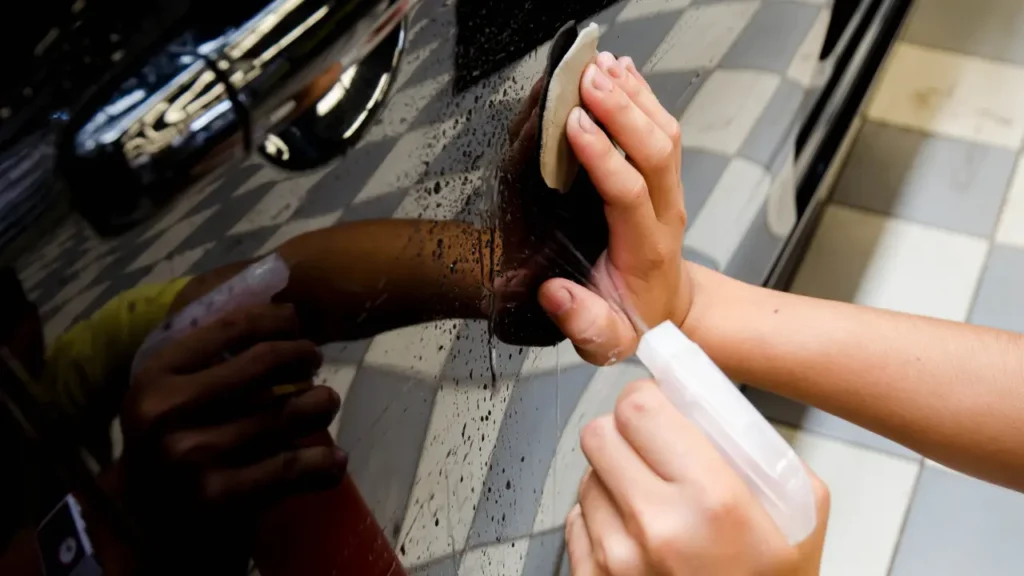 This is my personal favorite which not only removes the wax but will also remove the contaminants on your paint surface and give you a smooth surface to work with.
However, this method is mentioned at the end for a reason — it should not be used on a routine base.
Clay bar is the last resort in detailing, as it's one of those things that reduce the life span of your paint job.
Use it a couple of times, and your paint thickness will take a toll, and you may also end up damaging your clear coat. Proceed with caution.
Take a palm full of the clay bar and mesh it in a flat. 
Spray adequate soapy water and apply light to medium pressure with the clay bar in straight lines.
Ensure that you are spraying adequate soapy water along the wiping of the clay bar, the surface should always be damp, and not dry while wiping the clay bar.
Repeat this process until the surface is smooth and the clay bar just glides freely on the surface and there is no friction left.
In the case of the clay bar procedure, the water test won't be as effective since the surface would naturally let the water run freely.
This method can get rid of any existing wax particles still present on your car's paint.
No doubt the clay bar is a vital pillar in car detailing, however, make sure not excessively use the clay bar.
A layer of wax can also be removed using other methods that do not involve clay bar treatment.
Cleaning Up and Finishing Touches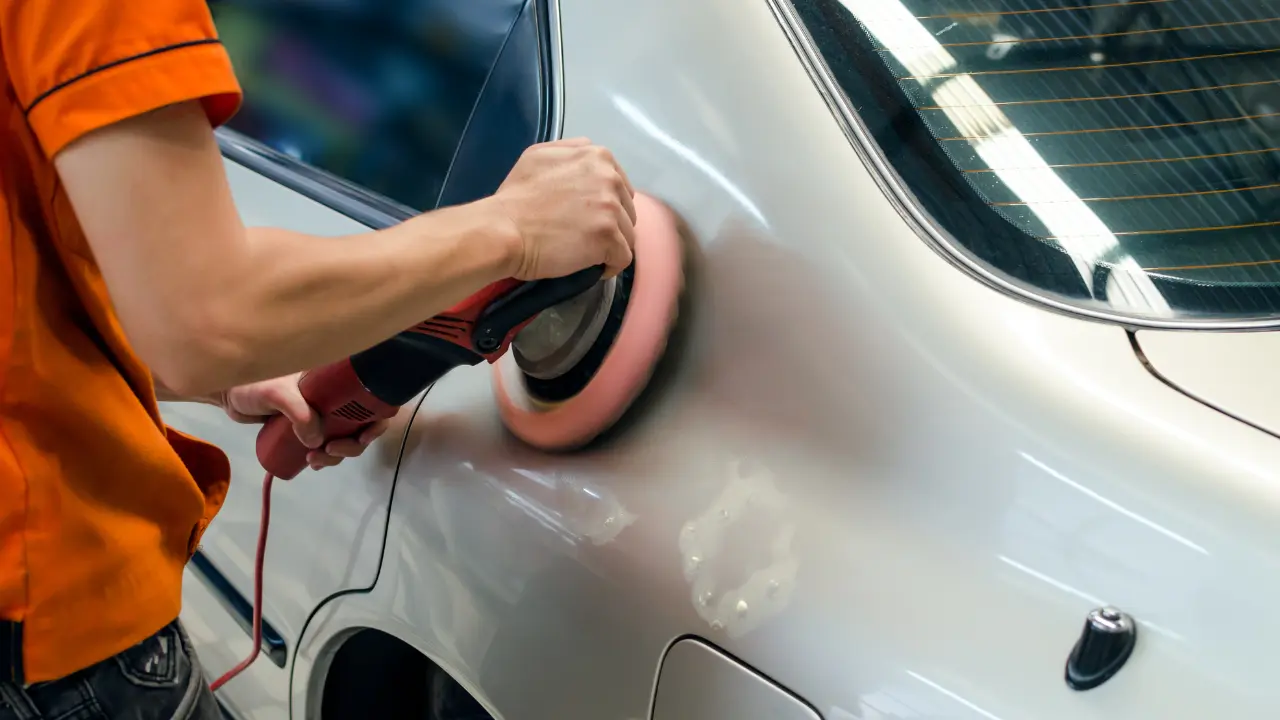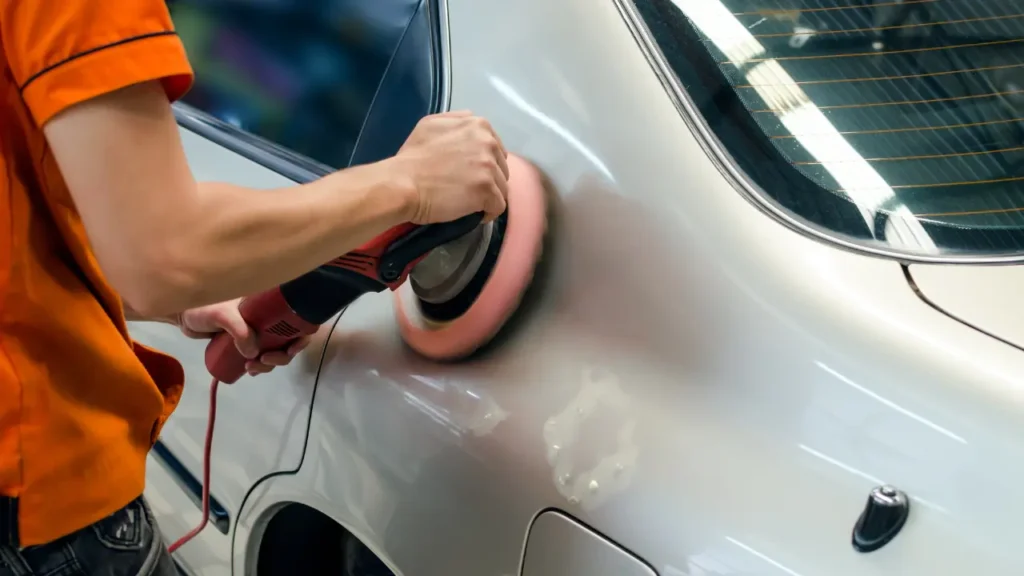 When you are done with the wax removal, it's time to prep for that perfect slate. To achieve the perfect shine from waxing, follow the steps below.
Materials Required
Procedure
If you have a dual-action polisher, it will make the job so much easier.
Apply a couple of dots of polish on your cutting pad. Depending on the size of the cutting pad, you'd apply 4-6 dots on the sides and one in the middle.
Dab the cutting pad onto the car's paint and wipe it down in a circular motion.
Caution: If the surface is not washed properly, it can cause scratches on the paint.
Do this on the whole car and wipe down the excess, and top it off with a wash later on.
FAQ
What is the easiest way to remove car wax?
The best easiest course of action devised by many detailers to strip wax is none other than using the sheer cleaning power given by liquids providing the best cleaning properties i.e., Garage Therapy Decon Shampoo, Adam's Strip Car Wash, etc., followed by clay bar treatment.
The clay bar treatment or polishing can bring out the best results to achieve that perfect finish which facilitates the bonding of new wax and the application of ceramic coatings.
Will dish soap remove car wax?
Household dish soap can remove car wax but only up to a certain extent. Car waxes are made to last several washes with the soap treatment involved — meaning, you won't be able to remove the wax completely with a simple wash.
You might have to wash it 3-4 times, and even then the wax won't be removed completely as it tends to lodge between those micro-grooves on your paint job.
Is it safe to use a hairdryer to remove wax from a car?
No, it's not safe to use a hairdryer for removing wax from your car. The heat from the sun itself does a lot of damage to your paint, now just imagen how much damage the heat gun will cause to your paint — yes, a lot of damage including cracking and fading of the paint.
Will rubbing alcohol damage the car's paint when removing wax?
Rubbing alcohol can damage the paint job if it's more than 15% concentrated. If you have 85% isopropyl alcohol and would like to use it for removing wax, it should be diluted with water first. The final concentration should not exceed 15%.
How often should I remove wax from my car's surface?
The time interval for removing wax from your car's surface depends on your overall usage. If your paint looks dry and feels rough from the touch, it's time to remove that old wax and start with a clean canvas and pour new life into your paint's surface.
Can I use a pressure washer to remove wax from my car?
A pressure washer to strip the wax so you can start your polishing process — yeah, it won't work. The pressure washer can forcefully remove some wax on the surface, but it will not be enough, and in some cases totally not worth it.
If you keep on increasing the pressure, your paint itself will start taking the damage. It's best not to rely on your pressure washer for this purpose. You can use the pressure washer to facilitate the cleaning and wax removal process, however, it won't work as it is.
Conclusion
Chemical Guy's products are so overrated, don't fall for its clean slate if you'd like to strip wax from the entire car. Chemical Guys is not the answer to how to remove wax from car.
Rather take heed from detailing forums and professional detailers if you'd like to see your car shine bright like a diamond after applying a fresh layer of wax or sealant.
I have listed the four tried and tested methods along with pre-wax cleaner options that will surely strip wax off of your vehicle's surface.
These methods also have the capability to remove residual products including ceramic coating, giving you a nice and clean slate to work on without damaging the paint prior to your polishing, ensuring the best paint finish.